Zinc Ingot required on regular basis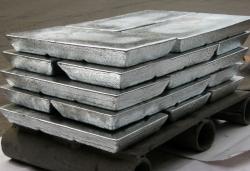 We are an Indian business entity engaged in Zinc business for about a decade. Approaching you for providing Zinc ingots (minimum Zinc purity 98.50% and above) with CEPA/FTA COO.
Please confirm availability and best terms for supplying on regular/spot basis, with final delivery at ICD Dadri through
Tags:
Zinc Ingot required on regular basis
Views: 91 Added: 04-04-2018 Updated: 04-04-2018
---
Country: India
City: Noida
Zip: 201301
Company:
Address:
Contact person:
Phone:
Fax:
Mobile:
Please,
login
or get
registered
to contact
the Author via email or personal message!
Related to Zinc Ingot required on regular basis