Boxed Baler Wire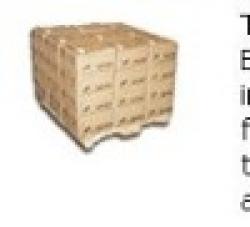 Boxed wire 10 gauge galvanized 100# boxes
Typically used for Open End Auto Tie Balers, these coils are individually packaged in a heavy duty corrugated box. Wire can feed from either the center or outside of the coil. Available in 50 & 100 lb coils, these are priced by the pallet. For less than full pallet quantities, please contact our customer service department.
10 gauge
Galvanized
100# Boxes
36 boxes to skid
This product requires Co mm on Carrier freight:
This product requires co mm on carrier freight to your location. If you would like to order now, or get a quotation with exact frieght cost, please complete the checkout and we will contact you with exact shipping cost. Your credit card will not be billed until you approve freight. We will e- mail you as soon as possible with final price and payment methods. Until that time you are under no obligation. We will contract with discount carriers to provide you with the best rate available. Tags:
Boxed Baler Wire
Views: 352 Added: 07-12-2008 Updated: 27-08-2017
---
Country: United States
City:
Company:
Address:
Contact person:
Phone:
Fax:
Mobile:
Please,
login
or get
registered
to contact
the Author via email or personal message!
Related to Boxed Baler Wire