Foundry & S. G Grade Pig Iron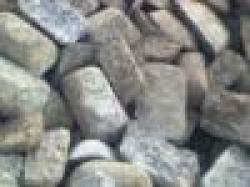 Place of Origin: INDIA Brand Name: FOUNDRY GRADE Model Number: 001
Type: Foundry
FOUNDRY GRADE AND S. G GRADE PIG IRON, M. S AND S. G IRON SCRAP WITH LOW SULPHUR 0. 002% . Contact R
FOUNDRY GRADE AND S. G GRADE PIG IRON, M. S AND S. G IRON SCRAP WITH LOW SULPHUR 0. 002% . Contact RAKESH GOEL C / O HINDUSTAN ISPAT, S- 54 INDUSTRIAL AREA, JALANDHAR PUNJAB, India. Ph: 91- 9888626260, 91- 181- 2290655 Tags:
Foundry & S. G Grade Pig Iron
Views: 4062 Added: 11-09-2010 Updated: 11-09-2010
---
Country: India
City: Jalandhar City
Zip: 144004
Company:
Address:
Contact person:
Phone:
Fax:
Mobile:
Please,
login
or get
registered
to contact
the Author via email or personal message!
Related to Foundry & S. G Grade Pig Iron