Heavy Melting Scrap available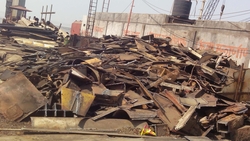 We have Heavy Melting Scrap & Rolling Material available ready Ex-Stocks, 3000MT/Month. Genuine material from Alang Ship Recycling Yard, Gujarat.
We are able to supply in bulk quantity and on a regular basis.
Payment terms: Against weighment
Tags:
Heavy Melting Scrap available
Views: 892 Added: 09.07.2014 Updated: 09.07.2014
---
Country: India
City: Bhavnagar
Zip:
Company Name:
Address:
Contact person:
Phone:
Phone2:
Fax:
E-mail:
Please,
login
or get
registered
to contact
the Author via email or personal message!
Related to Heavy Melting Scrap available