Manganese Oxide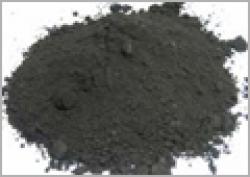 The Manganese Oxide, offered by us, are mostly associated with other constituents like iron, silica, alumina, magnesium, phosphorous and sulphur. This association also varied the chemical and physical properties of the Manganese Oxide.
We are offering to our esteemed customers this exclusively processed range of fine quality Manganese Oxide (MnO).

Features:


Various compositions available
Safeguarded packaging
Competitive rates
Apt for commercial usages
Tags:
Manganese Oxide
Views: 1378 Added: 07.01.2013 Updated: 07.01.2013
---
Country: India
City: Nagpur
Zip: 440015
Company Name:
Address:
Contact person:
Phone:
Phone2:
Fax:
E-mail:
Please,
login
or get
registered
to contact
the Author via email or personal message!
Related to Manganese Oxide