Mig Welding Wire 0.8MM -1.2MM ER70S-6 ( 15KG/roll) , Co2 Welding Wire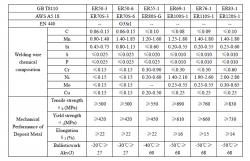 Mig Welding Wire 0.8MM 1.2MM ER70S-6 ( 15KG/roll) , Co2 Welding Wire
Material of Co2 welding wire: CO2 Gas Shielded Welding Wire, co2 mig welding wire, mig welding is made from excellent Ho8Mn2SiA steel by drawing, straightening and copper coating.
Features and application of Co2 welding wire: Stable electric arc, low splashing, high deposition efficiency and good welding seam.Co2 welding wire can be welded automatically or semi-automatically.The Co2 welding wires are widely used on low carbon steel and low alloy steel, rolling stock, container, engineering machinery, and pressure container, etc.
Specification: 0.6mm, 0.8mm, 0.9mm, 1.0mm, 1.2mm, 1.6mm,2.0mm
Packing:5kg, 10kg, 15kg or 20kg packed in plastic spool; 5kg, 15kg in Iron Wire Spool; 250kg and 350kg in drum.
Tags:
Mig Welding Wire 0.8MM -1.2MM ER70S-6 ( 15KG/roll) , Co2 Welding Wire
Views: 1329 Added: 02-06-2015 Updated: 02-06-2015
---
Country: China
City: Baoding
Zip: 071600
Company:
Address:
Contact person:
Phone:
Fax:
Mobile:
Please,
login
or get
registered
to contact
the Author via email or personal message!
Related to Mig Welding Wire 0.8MM -1.2MM ER70S-6 ( 15KG/roll) , Co2 Welding Wire
Additional photos
for
Mig Welding Wire 0.8MM -1.2MM ER70S-6 ( 15KG/roll) , Co2 Welding Wire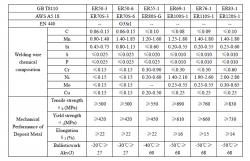 co2 welding wire specification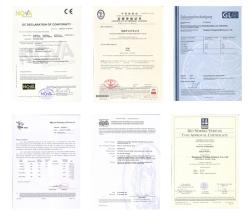 certificates