We found 2 matching listings.
You're watching 1 of 2 Save search
Offer:

Recycling services for various kinds of metals
Located in Atkinson, our company aims to collect, sell, and process ferrous and non-ferrous scrap metals. We cooperate m..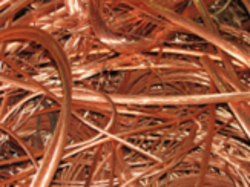 We have copper wires scrap MillBerry No.1 high quality. Quanaity: 360 MT Shipment inmediately and promt. Price: USD 6,75..
Inquiry -