Prime Virgin Silver Liquid Mercury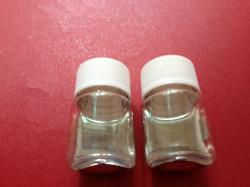 Mercury is a kind of fluid metal in normal temperature with fluidity. It get heaviest density in all liquid. Many different metal could dissolve into amalgam in mercury, thallium most, its dissolve 42.8% when 18 degree Celsius, iron the least, 1.0*10-17%, so mercury could be packed with ironware.
Physical Property
Density ( 20 degrees celsius)  13.546 g/cm3
Melting Point  -38.87 degree Celsius
Boiling Point  357 degree Celsius
Mean Specific Heat (0-100 degree Celsius) 138 J/(kg.K)
Melting Heat  2.324 kJ/mol
Vaporization Heat  61.1 kJ/mol
Heat Conductivity (0-100 degree Celsius)  8.65 W/(m.k)
Electrical Resistivity(20 degree celsius)  95.9  μΩ·cm
Alias:Virgin Silver Liquid Mercury,Quicksilver;Mercury metal 99.99%+ for analysis; Mercuryedistilled; Mercury solution 1000 ppm; Mercury solution 10 000 ppm
Purity:99.99%, free from heavy metals, virgin not used
Package:34.5kg/ flask; 25flask/ pallet
CAS No.:7439-97-6
EINECS No.:231-106-7
UN No.:UN2809
Molecular Formula:Hg
Molecular Weight:200.59
Physical State:silver Liquid metal, odourless
Vapor Pressure:0.002 mm Hg @25C
Vapor Density:7.0
Viscosity:15.5 mP @25 dig C
Boiling Point:356.72 dig C
Melting Point:-38.87 dig C
Solubility:Insoluble
Density:13.59
Tags:
Prime Virgin Silver Liquid Mercury
Views: 1078 Added: 26-12-2013 Updated: 26-02-2014
---
Country: China
City: Hong Kong
Zip: 99907
Company:
Address:
Contact person:
Phone:
Fax:
Mobile:
Please,
login
or get
registered
to contact
the Author via email or personal message!
Related to Prime Virgin Silver Liquid Mercury