Home
>
Secondary steel producers boost raw materials cost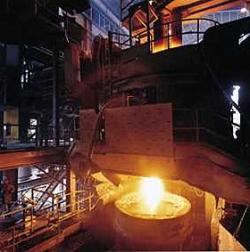 Tendencies of previous several months, determined by primary producers, has reflected in revaluation of raw material and energy costs, what resulted in their significant boost.
The actions of secondary and specialised steel producers were provoked by the decision of primary producers, both public sector, represented by Steel Authority of India, and private one, which belongs Tata Steel to, to heighten prices of flat and long categories. These prices rose by Rs 2,500 a tonne for flat products and Rs 1,000 a tonne for long ones.
Another cause is a governmental introduction of export duty, which constituted 5% on fines and 10% on lumps. Such position of the government made other market participants expect the increase of the demand for steel and its raw material and the recovery of construction demand in North India by the end of January.
Explaining the motives, representatives of steel manufacturers emphasize the impossibility to act in other way due to a range of raises in materials, such as: uplift in scrap prices from Rs 13,400 to Rs 17,100-17,325 a tonne and boost of sponge iron price from Rs 12,500 to Rs 18,000 a tonne in Raipur, India's largest producing centre.
Thereby, the raise of products, made by major secondary and specialised steel producers, have constituted from 5 to 10 per cent. The following leading manufacturers should be noted among those companies: Bhushan Steel (Delhi), whose jump is equal to Rs 2,000 a tonne across all product categories, and Uttam Galva Steels and Topworth Group (Mumbai), whose prices heightened by Rs 3,000 a tonne. So as, the cost of secondary production is Rs 26 a kg, and finished products are realizationed by steel producers at Rs 30-31 a kg.
The experts of India's largest steel market yard believe that these bull market tendencies are to continue in the period ahead, because even past days brought several market changes: ingot prices have surged by Rs 6,000 per tonne, with the probability of higher input cost.
Moreover, two principal indexes influencing steel situation, crude oil and coal have also undergone raises in prices. The major fuel for steel production, i.e. coal, has reached the price of $116 a tonne (from $97) and crude oil is traded at $82 a barrel in New York.
Any copying and distributing the material of Global Metal Trade Portal
without active link is stricly prohibited !
Link to this news:
Secondary steel producers boost raw materials cost
Copy & Paste This Code to your website:
---
Views: 6057 Added: 10-03-2010 Updated: 10-03-2010
Average Visitor Rating:
0.00 (out of 5)
Number of Ratings: 0 Votes
Secondary steel producers boost raw materials cost