Home
>
The impact of the crisis to Russian steel industry and global steel industry balance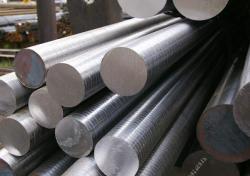 The past 7-8 years have brought to Russian steel industry a steady development and introduction of new technologies. Even an emergence of global crisis hasn't seriously influenced the industry and the strength wasn't particularly shaken. Russian steel mills are appeared to be able to adapt to new conditions and possess high flexibility. To cope with the fall in demand during the period from November 2008 to February 2009 were taken the following measures: 11 blast furnaces were temporarily stopped, 8 coking batteries were shut down and leading companies, partially restoring output and sales volumes, reduced stocks. Generally, the majority of the companies have suffered a decline of 50-60% in operating rate of manufacturing facilities.
And according to the expectations of the experts this year will be characterized with at least 20% fall of the total steel output. However, even the worst economic situation in the global market in the coming years cannot influence the development of Russian steel industry. Nowadays the sector has chosen the several aims on its way to the stable development: to lower production costs, improve energy and raw materials efficiency, strengthen vertical integration, develop new products, and introduction of new equipment (blast furnaces and electric arc furnaces, pulverized coal injection units, rolling mills, hot-dip galvanized units).
However, the other participants of the global market cannot boast such positive trends. Economic crisis have changed the whole landscape of global steel industry.
The past several years have been defined by the necessity for many global steel producers to redistribute their added-value in favour of mining and transportation companies. Such necessity is provoked by continuing consolidation in the iron ore mining sector and exhausting of traditional raw material resources in many countries.
At the same time, such authoritative market player as China cannot be left without mentioning. Being both the largest market for world steel trade first, and then becoming one of the biggest suppliers of steel to the global market China is an absolute global leader, influencing the global steel prices. The Chinese Government makes the most possible contribution into the development of national steel industry, what is absolutely reasonable.
Another feature of global market is an inability to take corresponding measures helping with restructuring and closure of ineffective capacities. It is obviously seen that even favourable market conditions brought the slightest movement of restructuring and some countries even suffered no restructuring at all. The majority of the experts have reached a view that this concern should be solved urgently on the international level. The Governments are expected to give a support in this question and propose stimulus measures.
Thereby, in the light of recent economic crisis and considerable changes in the global steel market, it is very essential to elaborate effective activities contributing into the wealth of steel industry all over the world.
Any copying and distributing the material of Global Metal Trade Portal
without active link is stricly prohibited !
Link to this news:
The impact of the crisis to Russian steel industry and global steel industry balance
Copy & Paste This Code to your website:
---
Views: 5284 Added: 21-04-2010 Updated: 21-04-2010
Average Visitor Rating:
5.00 (out of 5)
Number of Ratings: 1 Votes
The impact of the crisis to Russian steel industry and global steel industry balance