Home
>
The Russian steel industry possesses a substantial stake in the world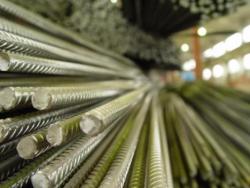 The Russian steel industry, being the one that tend to a strengthening of own positions within the scope of global competition, has definitely chosen the right strategy. Significant economic growth in Russia in the recent years is the one of the factors contributing into this. The development of the sector is followed by the availability of several causes: 1) the upgrading of steel mills by means of increased capital investment; 2) contribution into energy efficiency reinforcement, productivity and industrial safety; 3) introduction of new facilities to produce high value-added products; 4) adherence of environmental regulations.
On the way to the leadership Russia has achieved the following:
The country is aimed to reduce the share of open-hearth furnace production to 3-4% by 2015. For the moment they succeeded in such reduction at the level of 18% from 26%. To reach this aim substantial investments into development of basic oxygen furnace (BOF) and electric arc furnace facilities were attracted.
The output of finished products has been constantly rising since 2001 and nowadays it has increased from 27 to 34 million tonnes, this means by 31%. Among such products can be singled out the following: the output of flat galvanized sheet increased by 80%, tempered rebar – 10-fold, seamless pipes – by 33%, hot-rolled wide thick plate – by 100%.
To increase the efficiency, achieve rises in profits and produce new products it is necessary make huge investments in upgrading of existing production facilities. So, Russia has been directing its efforts towards such activities and during the last 8 years it has already invested more than USD 24 bn. Thus, the next achievement of Russian economy is an increase of introduction of modern and efficient facilities of steel production, i.e. electric arc furnaces (EAF). Today Russian electrical steelmaking already accounts for 19 million tons per year, which means a 125% growth since 2001. And it is expected that the share of EAF production will reach 35% of consumption by the year 2015.
As soon as Russian steel companies possess far not the last place in steel industry in the scope of the world, they actively participate in steel production cycle. These results were achieved by means of concentration on vertical integration with raw material assets, what helps full or partial raw material to become an independent and reduce operational costs. Although, there are lots of companies who have considerably succeeded in downstream integration in Russia and abroad.
However, the growth of Russian steel industry can be characterized as a slow one. Comparing the figures, showing the growth of production in different countries, it is obviously seen that in period during 2001-2008 China had an increase by 232%, India – 100%, while Russia - only 16%. Among the causes of such lagging experts have marked out relatively low steel consumption in Russia, natural and regulatory difficulties on export markets, closure of inefficient capacities.
At the same time Russian steel imports keeps at a very high level - 19% of national consumption, which is much higher than in the EU - 8%, or China - 6%. Taking into consideration the fact that Russia purchases annually 5 million tonnes of steel in finished goods, which accounts for 15% of total domestic steel consumption, this country can be reputed a major market for world steel companies.
On the other hand, the situation with Russian steel exports differs from those with imports. Steel exports are more constant and they remain at the level of 25-30 m. tons per year. Among the exported products the major part (70%) belongs to semi-finished products which are used in other countries for downstream production of finished products, pipes and other goods. So, it can be stated that Russia is the country, which is responsible for the global division of labor.
Studying all the abovementioned facts it is obviously seen that Russian steel industry is a healthy one and recent 7-8 years have brought a stable advance of steel industry, involving the improvement of production base, availability of major raw materials, good investments into new technologies.
Any copying and distributing the material of Global Metal Trade Portal
without active link is stricly prohibited !
Link to this news:
The Russian steel industry possesses a substantial stake in the world
Copy & Paste This Code to your website:
---
Views: 6170 Added: 12-04-2010 Updated: 12-04-2010
Average Visitor Rating:
0.00 (out of 5)
Number of Ratings: 0 Votes
The Russian steel industry possesses a substantial stake in the world