100,000 MT of 62% Fe iron ore are available
100,000 MT of 62% Fe iron ore are available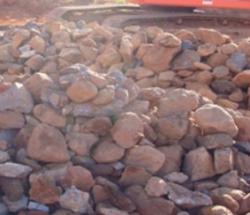 I have 100,000 MT of 62% Fe iron ore in a location at only 80 kms from an Ocean Port. Material is from Chile origin (Pacific Ocean). It can only be supplied in FOB basis. Please let me know about a possible interest in this deal.
Tags:
100,000 MT of 62% Fe iron ore are available
Views: 52 Added: 17-09-2019 Updated: 17-09-2019
---
Country: Brazil
City: Niteroi
Zip: 24346-030
Company:
Address:
Contact person:
Phone:
Fax:
Mobile:
Please,
login
or get
registered
to contact
the Author via email or personal message!
Related to 100,000 MT of 62% Fe iron ore are available