Looking for a regular supplier of fridge compressors scrap
Looking for a regular supplier of fridge compressors scrap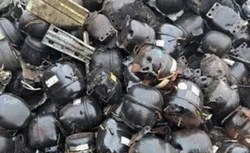 We are trading copany dealing with import and export a/c fridge compressors motors Aluminum scrap from Uk to Pakistan and India. We are interested in a reliable supplier able to provide us the product on a regular basis.
Tags:
Looking for a regular supplier of fridge compressors scrap
Views: 37 Added: 07-11-2019 Updated: 07-11-2019
---
Country: United Kingdom
City: London
Company:
Address:
Contact person:
Phone:
Fax:
Mobile:
Please,
login
or get
registered
to contact
the Author via email or personal message!
Related to Looking for a regular supplier of fridge compressors scrap