Non ferrous metal powders and granules
Non ferrous metal powders and granules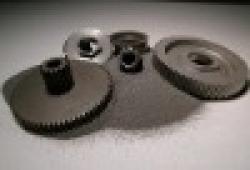 Place of Origin: Argentina copper: brass bronze: tin
aluminium: zinc powder: metal
Non ferrous metal powders. Copper powder. Tin poiwder. Aluminium powder. Brass powder. Bronze powder. Copper- Tin.
Calgaro Argentina produces non ferrous metal powders for every application in the market. You can choose from our standard production grades or we can develop exactly what you need. Contact us to get instant quotation and additional information. Tags:
Non ferrous metal powders and granules
Views: 312 Added: 08-08-2009 Updated: 08-08-2009
---
Country: Argentina
City: Ituzaingo
Zip: 1714
Company:
Address:
Contact person:
Phone:
Fax:
Mobile:
Please,
login
or get
registered
to contact
the Author via email or personal message!
Related to Non ferrous metal powders and granules