Tellurium metal supply
Tellurium metal supply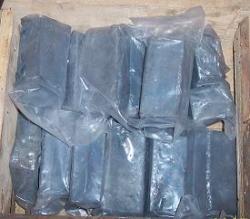 We supply tellurium metal with purity range from 3N to 4N
Appearance:silvery lustrous gray
Melting point:449.51 celsius degree
CAS No.:13494-80-9
application :Mainly apply to fabrication of II-VI group compound semiconductors, solar cell,    thermoelectric converting elements, semiconductor refrigerator, gas sensor, temperature sensor, pressure sensor, photosensitizer, piezoelectric crystal, nuclear radiation probing and infrared detector etc.
Product appearance: block, ingot or powder.
Physical property: Atomic weight: 126.70; electronegativity:2.01,density: 6.25 g/cm3; melting point: 449.5celsius degree; boiling point: 989.8celsius degree; black, friable.
Package:4-5kg/ingot, 25kg/box
Tags:
Tellurium metal supply
Views: 1104 Added: 24-04-2013 Updated: 02-07-2019
---
Country: China
City: Changsha
Zip: 410001
When having questions on Tellurium metal supply , please send your inquury!
Company Name: Changsha Asian Light Economic Trade Co.,Ltd
Address: Wanjiali Middle Road
Contact person: richard castle
Mobile 1: 18974905158
Fax: 86-731-84775384

Related to Tellurium metal supply
Additional photos
for
Tellurium metal supply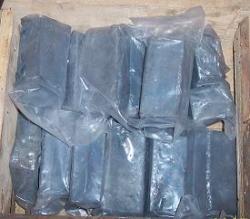 box ingot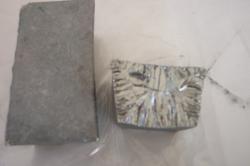 half ingot