Used rail 50,000 mt/m needed
Used rail 50,000 mt/m needed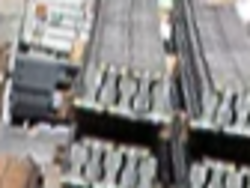 Used Rail Scrap
We are interested in R50 and R65 - in compliance with (ISR), code 200 through 202, NORM GOST 7173-55 for R50 and
GOST 8161-75 for R65.
We ask the availability from the Seler as a clause in the contract for a qantity of 50,000 metric tons per month = 1 wear contract, delivered in Turkye and the same qantity deliveret in Italy.
We ask the price transport included for the mertic ton.
Tags:
Used rail 50,000 mt/m needed
Views: 88 Added: 13-05-2019 Updated: 13-05-2019
---
Country: Romania
City: Alba Iulia
Zip: 510001
Company:
Address:
Contact person:
Phone:
Fax:
Mobile:
Please,
login
or get
registered
to contact
the Author via email or personal message!
Related to Used rail 50,000 mt/m needed