Offer Aluminum Alloy 100 t a m
Offer Aluminum Alloy 100 t a m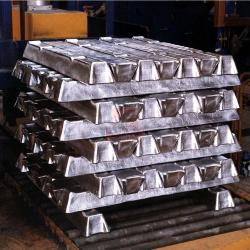 Please, see the aluminium we have available.
No Aloy:
aluminium alloy (big quantities)
aluminium scrap - you have to sign which type of
aluminium you want, (big quantities, about 100 ton monthly, price conected with the type)
If interested in the above products please send us your enquiry.
Tags:
Offer Aluminum Alloy 100 t a m
Views: 149 Added: 18-03-2019 Updated: 18-03-2019
---
Country: United Kingdom
City: London
Zip: P013OQJ
Company:
Address:
Contact person:
Phone:
Fax:
Mobile:
Please,
login
or get
registered
to contact
the Author via email or personal message!
Related to Offer Aluminum Alloy 100 t a m